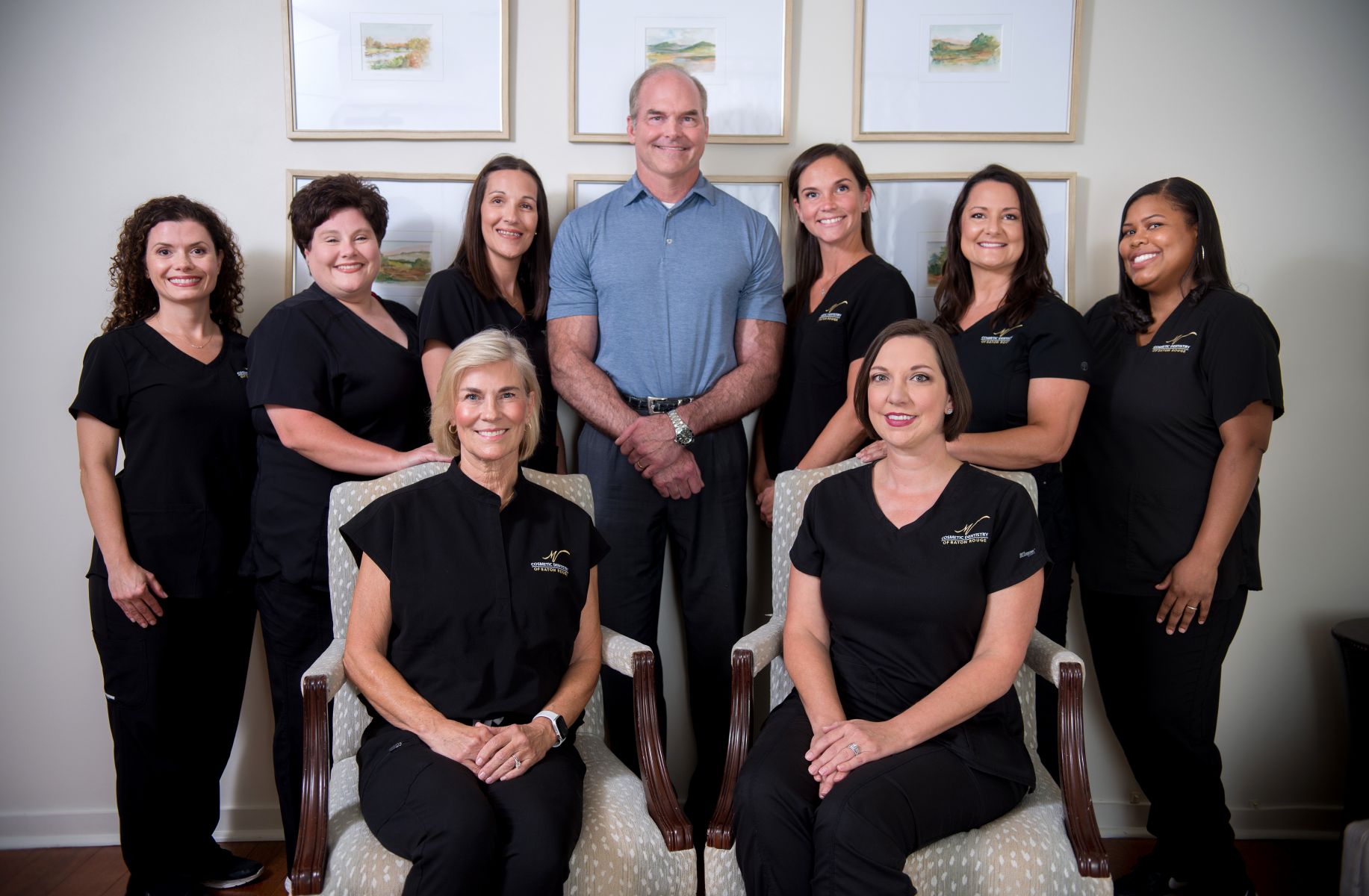 We recognize that all our patients are unique and deserve to receive dental care that reflects their individual needs. Our experienced and talented dental team is committed to working with you and your family to create a comfortable, stress-free, and rewarding dental experience every time you visit our practice.

We are pleased to welcome you and your family, and we look forward to working with you.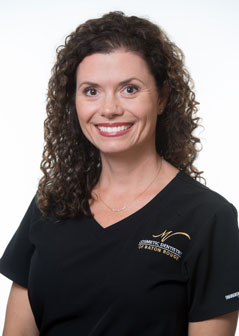 Alyssa
Clinical and Financial Coordinator
Always there with a friendly smile, Alyssa loves helping our patients feel confident in moving forward with the dental treatment they need, and to maintain their optimal oral hygiene. She's been with us since 1995, and has developed strong relationships with many of our patients and their families. Alyssa looks forward to their visits as a time to catch up with friends, as well as scheduling their treatment and hygiene appointments. She answers the phones and handles our accounts receivable. Alyssa also reviews our financial arrangements with patients, and ensures each patient is able to maximize their insurance benefits to achieve a healthy smile!
Happily married with a son, Alyssa loves spending time with her family and dog, and going to church, which she says is the highlight of her weekend. She also enjoys cooking, physical fitness, and working in her flowerbeds.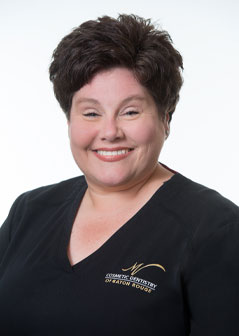 Ashley
Insurance Benefits Coordinator
Working with our patients, getting to know them on a personal level and building long-term relationships with them while we keep their mouth healthy and smile beautiful, is what Ashley loves about her day. Greeting patients when they arrive for their visit, she always has time for a quick chat and to answer any questions a patient might have. She also schedules and confirms appointments, processes insurance claims, and is in charge of public relations for our practice.
Ashley shares her life with her husband and three children. She enjoys spending time and making memories with her family, and loves all things Disney!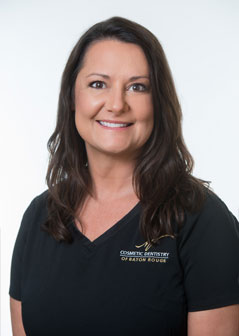 Chante
Expanded-Duty Dental Assistant
Always focused on providing a wonderful dental experience for our patients, Chante loves creating healthy mouths and giving patients the confidence they need to smile. She assists Dr. Ventress during dental procedures, and provides him with support while also caring for the patient, talking with them about what the doctor is doing, and ensuring they are comfortable and relaxed. Chante is an aesthetic and temporary expert, having completed all necessary courses to become an expanded duty assistant, as well as many cosmetic dental continuing education courses all over the country.
Chante loves to travel and ride motorcycles. The beach is her happy place!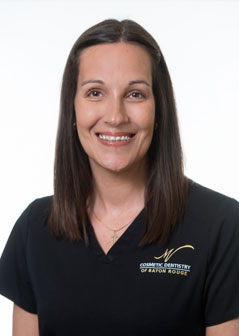 Farrah
Hygiene Coordinator
Farrah joined our team in 2020, bringing with her more than 15 years of experience in dentistry. As our hygiene coordinator, she welcomes patients to the office, manages the hygiene schedule, and manages financial arrangements. Along with everyone on our team, Farrah shares the same vision and is dedicated to making every patient happy and comfortable. She feels blessed to be able to work in such a fun and loving environment.
Married for 16 years, Farrah and her husband have two beautiful boys. She enjoys relaxing by the pool, working out, watching Netflix, and spending quality time with her family.
Kristen
Dental Hygienist
Graduating with her expanded duty dental assistant certification in 1992 and her dental hygiene degree in 2002, Kristen is one of the newer members of our team. Her goal is to form relationships with her patients and provide education to promote the longevity of their teeth and smiles. She is meticulous and detail oriented, which yields the highest quality of dentistry. Kristen is excited to be a part of a spectacular group of people that provides optimum care to patients.
Kristen has two children, son Cole and daughter Carys, as well as a granddaughter Rynley. In her free time, she loves hanging out with friends, bike riding, and interior design.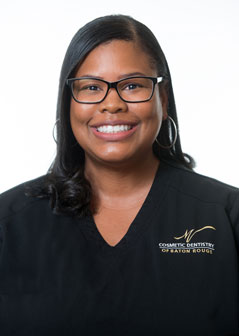 Stacey
Expanded-Duty Dental Assistant
Meeting new people and building strong relationships with them, as well as seeing their smiles transform, are why Stacey loves working in the dental field. She's particularly skilled at helping patients understand the importance of having a healthy mouth and how to keep their teeth and gums in great shape. In addition to providing chairside assistance to Dr. Ventress while he cares for patients, Stacey is also responsible for performing a variety of office, laboratory, and patient care duties.
When she is not at the practice, Stacey enjoys cooking, shopping, traveling, and spending time with her wonderful husband and adorable son.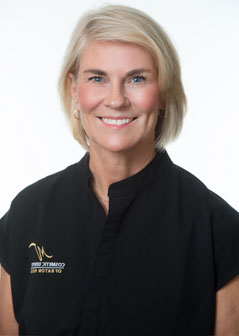 Yancine
Dental Hygienist
Yancine has been a hygienist for 41 years, working in periodontics, pediatrics, and general dentistry. With our team since 2005, she works with patients to help them reach the highest level of oral hygiene and achieve a disease-free smile. While she's delivering patient care, she also educates patients on how to keep their mouth healthy between visits. Skilled at connecting with people, Yancine strives to be the best possible friend and colleague to her teammates.
Yancine raised three children and now spends most of her leisure time with her two grandchildren. She also enjoys riding bikes, cooking, working in the yard, and volunteering at her church.